Nothing scheduled at this time.
Baumans debut fresh livery in USMTS RealTruck.com Northern Region openers
May 13, 2016
With fresh, snazzy new wraps from LT Designs, the Bash Bros headed north to join the USMTS for the first three races in the RealTruck.com Northern Region.
On Thursday at the Ogilvie Raceway in Ogilvie, Minn., Cody suffered a blown transmission during hot laps but the team was able to scramble and get him ready for his heat race.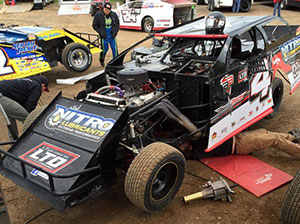 He finish fourth while Brock was fifth in his qualifier. Both Nitro Lubricants machines transferred into the show, starting 18th and 20th, but didn't manage to move up many positions. Brock finished 18th and Cody was 20th.
Friday night at the I-94 Raceway in Fergus Falls, Minn., both cars wound up in a Real Racing Wheels "B" Main with Cody winning his to earn the 13th starting slot in the main event. Brock ran a bad heat race and couldn't pass enough cars in the "B" to get into the "A." Cody was forced to park his ride about 15 laps into the feature race.
Full story and complete results can be seen at www.usmts.com.
The team will return to USMTS action for the first of four straight nights on Thursday, May 19, at the 81 Speedway in Park City, Kan., and then Friday it's on to the Outlaw Motor Speedway near Muskogee, Okla. The series invades the Salina Highbanks Speedway on Saturday, and the week wraps up on Sunday at the Longdale Speedway in Longdale, Okla.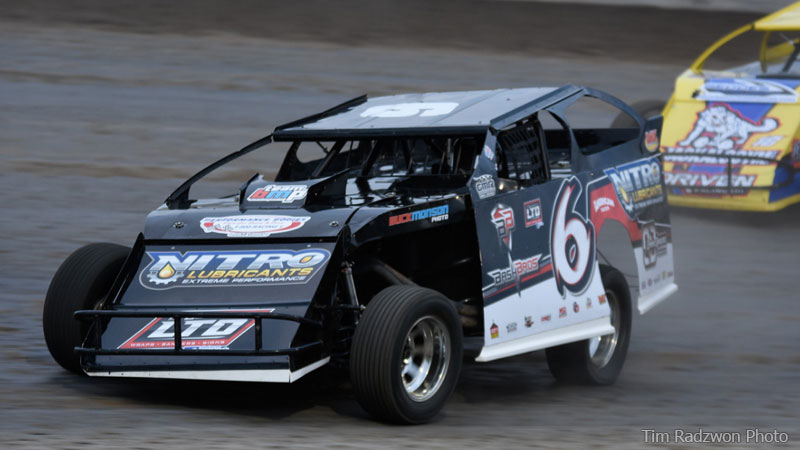 Bash Bros Team Flat Bill